MAIP Messenger
CAR is pleased to introduce the MAIP Messenger. This new quarterly publication aims to provide timely and useful information to Assigned Risk Producers.
Commonwealth Automobile Reinsurers
225 Franklin Street
Boston, MA 02110
617-338-4000

Fax:
617-880-7298
617-338-5422 - MAIP Security

MAIPsupport@commauto.com

www.commauto.com/maip
MAIP Hours
MAIP Application
7:00am - 7:00pm
Monday - Saturday

MAIP Help Desk
8:30am to 4:30pm
Monday - Friday
MAIP Today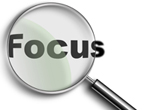 Focus On Enhancements!
We've listened! In order to streamline MAIP application processing, CAR is developing enhancements. Keep reading the MAIP Messenger for updates!
Enhancements will include:
A built-in rating engine (for motorcycles too!)
RMV connectivity (to auto-fill application information)
Improved post-assignment features - including immediate display of the ARC mailing address, website, and a company-specific MAIP Checklist that provides access to the ARC's supplemental application (if applicable).
The Paper Trail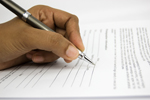 Reminder For All Assigned Risk Producers (ARP)
Be sure to send in a copy of your agency's license upon renewal, or when changes to the license have been requested and a new license has been issued by the Massachusetts Division of Insurance. A copy of an ARP's current active license is required to be on file at CAR. An ARP in noncompliance with this requirement is subject to MAIP decertification, revocation of their access to the MAIP application system, and the Massachusetts Division of Insurance will be notified of this action.
In order to maintain accurate ARP information, please don't forget to complete the Agency Information Update Form located under the Forms Tab in the MAIP section of our website to report any change in office location(s), change in office address(es), office telephone numbers, office fax numbers, email address, new employee(s), incorporation of the agency, agency sale or merger, etc.
Going Online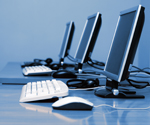 Be sure to review the Producer FAQs located in the MAIP section of our website. You may even want to print them for future reference. From the website, select FAQs from the Top Navigational Menu and then select Producer.
It may be helpful to print a copy of the MAIP Policy Application Manual. To print this manual from the MAIP Home Page, select Manuals, then Policy Application. Once the manual loads into Adobe Reader, select MAIP Manual from the Left Navigational Panel and then click the Printer Icon.
Suggestions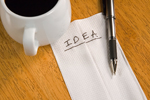 Please feel free to provide feedback or suggest future topics by contacting Kathryn Thibideau at kthibideau@commauto.com.
FAQs
Each edition of the MAIP Messenger includes answers to some of our most commonly asked questions.
Coverage & Eligibility
Nana purchased a car for Junior. Junior only has his operator's permit. Can I write him through MAIP, and if so, how?
A licensed driver must be listed on a policy. Junior cannot be listed as an operator on a policy with only a permit. Junior can, however, be the applicant on a MAIP policy. In fact, the MAIP Policy Application provides a checkbox to indicate that the applicant is not a licensed driver. In this instance, an operator (other than Junior) meeting the current MAIP eligibility requirements must be listed on the policy. Be sure to use the MAIP Policy Application Remarks Section to detail any unusual circumstances and/or to clarify application information. Once Junior gets his license, the policy may be endorsed to include him as a listed operator. An alternative solution would be for Nana to purchase the vehicle as an additional vehicle for Junior's household. The vehicle can be endorsed to the existing household policy. Junior would be added as an operator once he obtains his license.
My customer just moved to Massachusetts from a foreign country, is he/she eligible for MAIP?
First, determine if the country is a party to the 1949 Road Traffic Convention and the 1943 Inter-American Automotive Traffic Convention. This document can be found on the Massachusetts RMV website. If the country is party to the convention, your customer may drive in Massachusetts with only their country's valid license for up to one year from the date they arrived in Massachusetts. After one year in Massachusetts, your customer must obtain their MA license or he/she will be ineligible to drive. If the country is not party to the convention, your customer must obtain a Massachusetts license before they can legally drive in Massachusetts.
Finally, if the country is a party to the convention, and you have access to the customer's driving records, the risk may be rated as "experienced" if they have 6 or more years of driving experience. Alternately, if you do not have access to the driving records or the records show fewer than 6 years of experience, rate as "inexperienced." Note that all non-English records must receive a certified translation into English.
My customer has a high SDIP with recent losses or has been convicted of a DUI/OUI. He/She has a vehicle where the lien holder requires comprehensive and collision. What should I do?
CAR Rules of Operation, rule 27, part 7, outlines situations when an Assigned Risk Company may refuse to issue collision, fire, theft, or comprehensive coverage or in the alternative, charge the extra risk rate. In this situation, you can proceed by rating the risk with the desired coverage and submitting the application through MAIP. In the Remarks Section of the application, be sure to give the specifics of the situation. You should also explain to your customer that the possibility exists that the assigned company may not issue the physical damage coverage and discuss alternatives. Finally, should the company opt to deny physical damage coverages, your customer will be required to resolve any coverage requirement or request outside of the MAIP.
Help Desk Hints
How do I edit an application?
An application can be edited at any time prior to assignment using Edit on the Left Navigational Panel within the MAIP Policy Application. An application cannot be edited after assignment. Any changes after assignment must be made through direct communication with the company via their preferred method of contact.
I created and exported my application with Boston Software's Singlepoint, but the MAIP upload function is not showing my application. What do I do?
Singlepoint uploads the application directly into the MAIP Policy Application. You can therefore go directly to Edit function within the MAIP Policy Application. Your Singlepoint application will be listed by applicant name and is ready for immediate editing and assignment.
I want to make sure the application has no errors before my customer comes in, but I don't want to assign it now. What can I do?
It is possible to check an application for errors before assignment by using the Save for Later option. Follow this procedure:
While editing the application in the MAIP Policy Application, click Assign on Left Navigational Panel.
If errors exist, links to missing or inaccurate information will appear. Click the links and correct the information.
Once the application is error free, two options will appear - Assign and Save for Later. Click Save for Later.
When your customer is in the office and you are ready to assign the application, use the MAIP Policy Application to Edit the application, click Assign, and click Assign again (instead of Save for Later).
I'm trying to print and all I get is a blank screen. HELP!
In order to view and print applications it is necessary to have the JAVA Crystal Reports viewer. If you try to print and a blank screen appears, you probably do not have the viewer. You can easily download the viewer via our website. Follow these steps (and don't worry - your application is saved!).
Click the CAR/MAIP icon in the upper left corner of your screen (to return to the MAIP Home Page)
Click Getting Started Guide (under Producer)
Scroll down and under System Recommendations select Java Website
Follow the instructions within Java for the free download.
Once the download is complete, reboot your computer.
If you receive a Security Warning regarding "The applet has requested access to the printer," click "Always allow this applet to access the printer" and click OK.
To print an assigned application:

Log on
Select Assignments (rather than MAIP Policy Application).
Select the desired application.
Click MA Application on the Left Navigational Panel.
Once the application is in view, click the Printer Icon within the view window.